2017 personal reflection 🤔
December 4, 2017
---
Personal introductory side-note: Today, my wife and I have been together for fifteen-years and married ten of those years. I love what we have accomplished together and wait with eager anticipation those journeys we have yet to fulfill.

Around this time last year, I wrote how 2016 was a pretty neutral year. 2017 fared better, but I'm still a 90% finisher. I can't find another word/phrase to describe it, but it means someone who produces something that functions, but doesn't give it the polish that would make it great (they have already moved on to the next thing). For me, it's the challenge of solving a problem. I really enjoy it, but once the problem is solved, my interest wanes. Things like documentation or marketing become interference. So, my main goal for 2018 is to increase my finisher-status. I'll list some quick wins to get me there, but first, let's review 2017 goals and see where I hit the mark and where ambition tanked progress:
2017 goals
Setup accountability chain 🔗

👍: this mainly came from my wife. Although, she would probably agree it took more effort than desired to get me to do something.

Revisit and put initial finishing touches to programming projects started in 2016
Possible new programming projects

😐: I did build a virtual video switcher for OBS, but have done zilch to let anyone know about it.

Redesign personal website

👎: I did not write a lot this year.

Setup functioning office in basement

😐: I have plenty of functional space, but keep running into myself with organization (how-to layout space).

provide adequate lighting
provide adequate power for computers, networking, printers (2d and 3d), etc.

😐: existing power seems sufficient, but I clearly meant dedicated power and what I have is extension cords.

upgrade home networking

👍: I finally said "goodbye" to the reliable Linksys WRT54G and "hello" to Ubiquiti's Unifi hardware. I also re-purposed a machine with openmediavault, installed the docker plugin, and have a container running the Unifi software.

Redesign annual tech. presentation given to middle/high-school students (assuming I am invited to participate in 2017 😉)

👍: LunarDynamics was a vision of role-playing and getting kids interested in technology. I certainly had fun and am looking to re-tool this idea into something more personally brandable in the upcoming years.

Various home projects (most depend on amount of discretionary funds 💸)

install ceiling fans in rooms

👍: although we opted to only put a fan in the master bedroom. The other rooms received new ceiling lights.

look into replacing windows
repair/replace deck
do an overall better job helping wife with house maintenance tasks 💝

😐: I did okay, but again, had to be prodded too much.

Organize several years of digital photos/videos 🏆

👎: this really was too ambitious. Need a couple large TB disks and a good platform for self-hosting photos/videos (have not found it yet).
Totals
👍: 4
😐: 3 (5 if I count sub-items)
👎: 3
💰: 2
Overall, I'd rate myself okay. There's still a lot of TODOs.
2018 goals
Turn those 👎 and 😐 into 👍. Easier written than done, but all achievable. Being realistic, at-least 50% should be converted.
Automate, automate, automate!

setup Jenkins and stop manually deploying (i.e. this site)

Use 3d printer

my wife got me a Robo R1 back in 2016 and my usage has never amounted to much (I feel pretty 😞 about that too). There was some initial disconnect since it was in the basement and required direct connection via USB, but it's now connected to an always-on machine and running OctoPrint via Docker container, so not much of an excuse anymore...

start "How-to" lessons

this is part of a larger, very ambitious, multi-year (lifetime) project, where I catalog myself mainly for my wife and kids in case anything unforeseen happens to me. So far, this has not left the conceptual phase, but I have taken lots of photos as I do various tasks (i.e. changing brakes and oil in our vehicles).
Your turn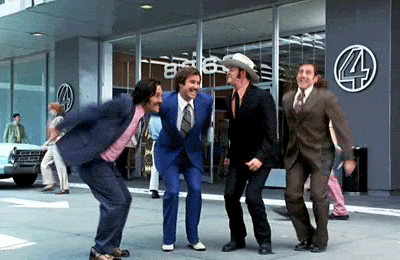 If you decide to write your own 2017/2018 reflection post, post a link in the comments-section. I'm still curious how others fared and their plans/ambitions for the upcoming year.
---
---