🎉 2018 review 🎉
November 19, 2018
---
This is the third installment of personal reflection and I'm marginally neutral about what transpired in 2018 and what 2019 may bring. As before, I will list the original goals and whether they were achieved along with some things that were never listed. There is a bit of personal concern some of these "goals" are just busywork. However, the main challenge to myself is not to become lazy–both mentally and physically. That doesn't mean I won't take a day here and there to just relax and hang out. There's probably a word to describe it, but it's the sense of wanting to get as much done in life and using your abilities to their fullest, especially not knowing what could happen tomorrow. And, with that slightly morbid intro., let's get to the review!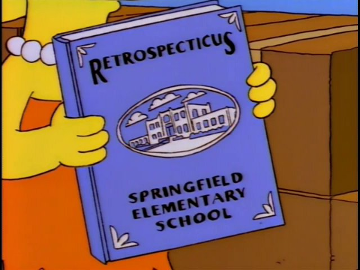 When I think of any review, I think of this episode from "The Simpsons" (season 7, episode 25).
See my prior reviews for 2016 and 2017.
⚽⚽⚽ G-G-G-O-O-O-A-A-A-L-L-L-S-S-S!!! ⚽⚽⚽
Carryover from 2017
Revisit and put initial finishing touches to programming projects started in 2016

😐: Submitted updates related to Hacktoberfest and accepted PRs from my various projects on GitHub. Didn't actively try to "finish" anything, though.

Possible new programming projects

👍: Some pet projects were started, but the pattern of not fully realizing my vision kept them as 90% complete.

Redesign personal website

👎: I'm a bit mad at this one. I want to branch out into other areas of writing and foster a brand around myself, but that won't happen with the site as-is.

Setup functioning office in basement

provide adequate lighting

👍: it's temporary work lighting, but it allows the kids and me to use the basement.

provide adequate power for computers, networking, printers (2d and 3d), etc.

👎: still using extension cords.

Various home projects (most depend on amount of discretionary funds 💸)

look into replacing windows
repair/replace deck
do an overall better job helping wife with house maintenance tasks 💝

😐: I still did marginal. Could have done more.

Organize several years of digital photos/videos 🏆

👎: this really was too ambitious. Need a couple large TB disks and a good platform for self-hosting photos/videos (have not found it yet).
2018-specific
Automate, automate, automate (related to setting-up Jenkins or really any CI/CD)!

👎: I again did not write a lot this year and did not even attempt to tackle this. Would have made everything easier.

Use 3d printer

👎: It's just gathering dust. It's quite sad.

start "How-to" lessons

👎: No way this was going to happen.
Totals
👍: 2
😐: 2
👎: 6
💰: 2
Things may not look all that good, but here's some accomplishments that were not on any of my lists:
Evolved what has become an annual tech. presentation for students at PA Computer Fair. This year I focused on micro:bit and designed an interactive, Jeopardy-style game.
Consolidated/reduced clutter in basement. Sometimes, the basement feels like a time-vacuum since I'm always finding something to clean or move-around down there. It's this feeling of incompleteness where I'm trying to maximize space and yet still have a section just for me.
Taught my oldest son the basics of plaing piano. Now that he has a guitar, however, the focus has changed.
Mid-range goal of exercising... but originally just to fit the role of my Halloween costume.

I decided back in August that I wanted to dress like Thor from "Thor Ragnarok". This meant getting the costume, but more importantly, bulking-up a bit to "fit" the costume. I didn't fully get to where I wanted, but there's only so much muscle to be gained in a short amount of time. Good news, however, is that I'm keeping up the routine and will re-evaluate where I want to go in 2019.
Both of my kids really liked it.
Plus, I won "Best Individual Costume" via Ritter Insurance Marketing!
2019 goals?
Honestly, my current list needs attending before I add more. And, there's always a mini task or project that I'll tackle on a weekend. Or, some impromptu hobby that I'll intently focus on for a few days. Maybe for 2019, I'll try a mid-year report and see about adding concrete items then.
Do you have goals?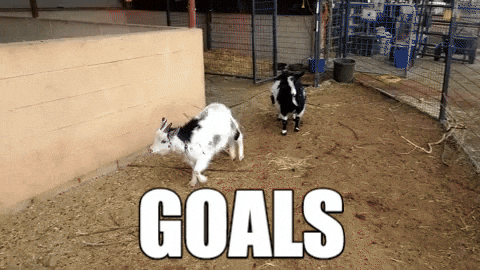 If you decide to write your own 2018/2019 reflection post, post a link in the comments-section.
P.S.
This post feels unstructured and was really a bunch of overlapping thoughts coming out at once with little or no editorial. I don't like to do that often, but gave myself a pass today.
---
---